Let me tell you why an iDRAC is brilliant. It's a built-in card which provides "out of band management" for your server, allowing you to manage, monitor and update Dell servers remotely.
So, what happens when you forget your very important iDRAC password? Turning it off might seem like the only option, however doing so obviously means risking lots of downtime in the process. Have no fear, because there's another way of doing things even if you have remote shell access to the server.
Open up an elevated command prompt on the server that the iDRAC card is installed in and run this command.
racadm config -g cfgUserAdmin -o cfgUserAdminPassword -i 2 "newpasswordhere"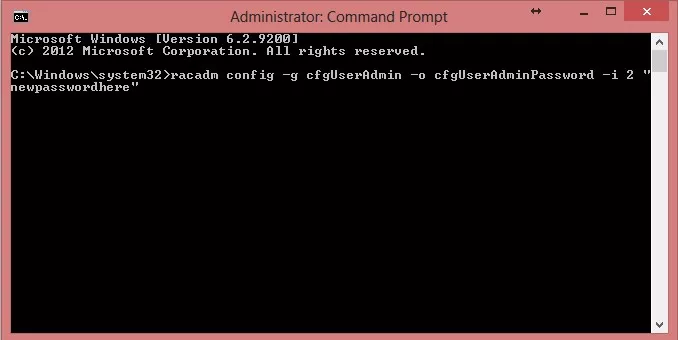 This takes effect instantly and you should now be able to log into the iDRAC without having to take down the server.