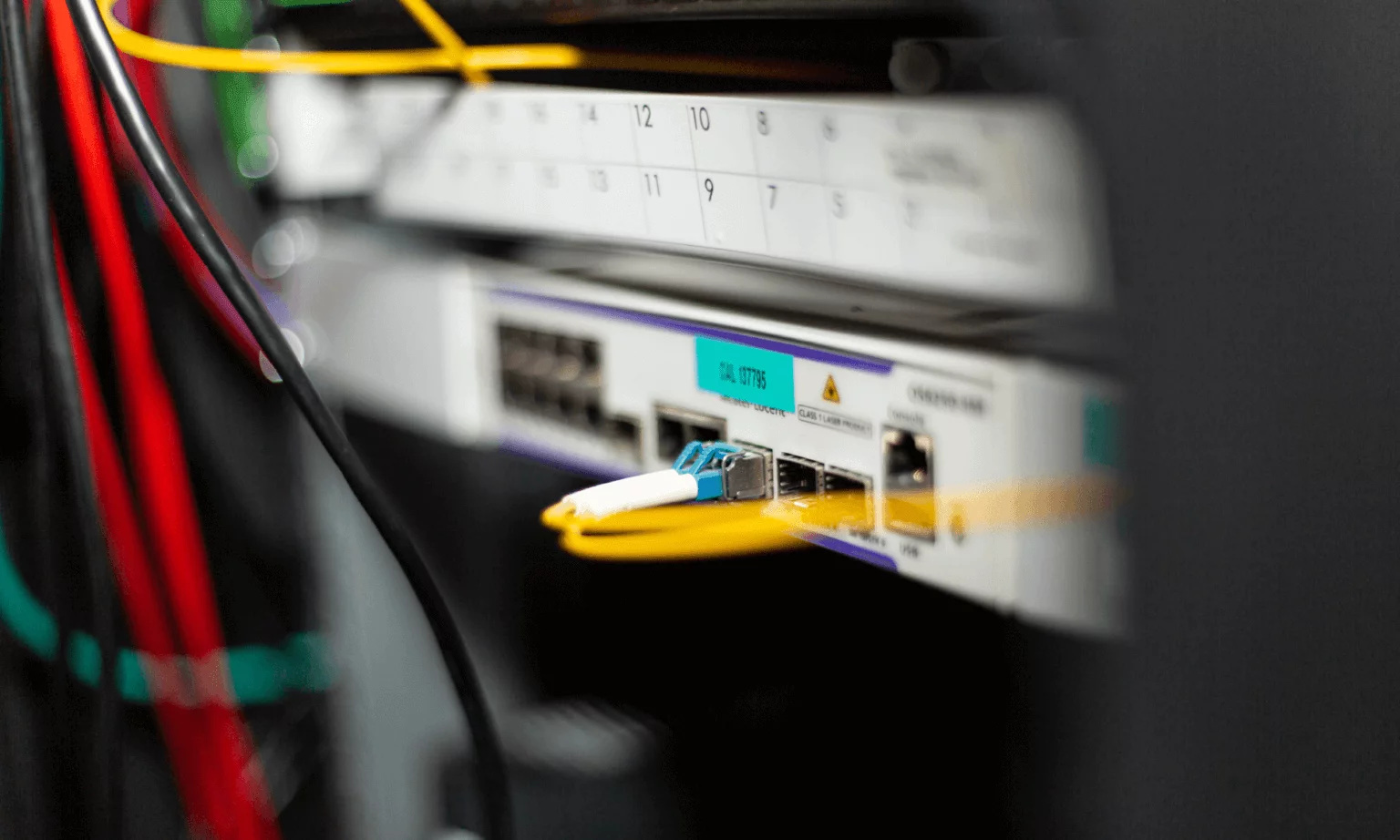 privacy policy
Resolve IT Solutions Ltd is committed to safeguarding the privacy of visitors to our website. We will only use the information that we collect about you lawfully (in accordance with the General Data Protection Regulation 2018)
Our principles
We are absolutely committed to protecting your privacy. Our policy can be summarised in one sentence: we will not share your information with others without your consent. We have established the following two principles:
We will respect your email privacy. You can choose not to receive email newsletters from Resolve by either ringing on 0114 299 4050 or by emailing hello@resolve.co.uk.
We will not share any individual user details (including your email address) to any third party without your consent.
What Information do we Collect?
You can visit our website without sharing information about yourself or revealing any information about who you are.
We collect the information you supply to us through enquiry and registration forms, and every time you email us.
What do we do with this information?
We process personal information for the purposes of providing the best possible service, and to be able to execute any orders you may have placed. We will also, from time to time, use email to notify you of special offers or deals.
Newsletter Privacy Policy
What information we collect
Resolve IT Solutions Ltd (hereby referred to as "we" or "Resolve") collects the information you provide – usually name, job title and email address – as well as information about engagement with the emails sent.
What we will use that data for
We will use this data to provide you with regular newsletters about Resolve and occasional updates regarding the products we offer, updates to our services, special offers, and new regulations. Data collected on engagement helps us monitor and improve our email communications.

Sub-processors
We use some third-party providers to send our newsletters, analyse how recipients engage with them, and help us ensure that we are sending useful, relevant information. Resolve does not engage third-parties as sub-processors without written terms and conditions in place.
Where we store this data
Data is stored securely and is password protected.
Right to unsubscribe and update information
You can unsubscribe at any time by clicking the "Unsubscribe" link at the bottom of every newsletter, or by emailing social@resolve.co.uk. The information we hold will be accurate and up to date on the basis that you supply us with accurate and up to date information. You can update your details via Hubspot by clicking the "Update your Preferences" link at the bottom of every email or by emailing social@resolve.co.uk.

Cookie Policy
What are cookies?
Cookies are small text files that are stored on your computer's hard drive, they usually contain some basic information such as the name of the Server the cookie was sent from, the lifetime of the cookie, and a value – usually a randomly generated number. Our website recognises you when you return to our site by using this number.
Why do we use them?
We use cookies to give you the best possible experience on our site. These cookies are used to collect information about how you interact with our website and allow us to remember you. We use this information in order to improve and customize your browsing experience and for analytics and metrics about our visitors both on this website and other media
Do I have to accept cookies?
Only by you manually accepting our cookies will they be used on your browsing session. If you don't accept them explicitly, we won't use them.

Data retention
How long do we store your information
If you have consented to us storing your data on our systems for marketing purposes, for example, through a Form sign-up on our website, or by submitting your email address to download an e-book, we hold your data for a maximum of 12-Months from when your last engagement with us has been. After this time, it is permanently removed from our systems.

Right to erasure
If you would like to have your information removed from our systems, please contact hello@resolve.co.uk or call us on 0114 2994050

Privacy notice for job applicants
As part of our application and recruitment process Resolve IT Solutions Ltd collects, processes and stores personal information about applicants. This Privacy Notice outlines what information we collect, why we collect it and how we ensure we are meeting our data protection obligations.
Who are we?
We are Resolve IT Solutions Ltd (referred to as "Resolve", "we", "our" or "us" throughout this Privacy Notice). We are a limited company registered in England and Wales (registered number 05721052) and our registered office is Nursery Works, Little London Road, Sheffield S8 0UJ.
What personal data do we collect?
For the purposes of your application and the recruitment process, Resolve collects certain personal data from individuals who apply for roles with Resolve (referred to as "you" or "your" in this Privacy Notice), specifically:
Your name, address and contact details, including email address and telephone number
Details of your qualifications, skills, experience and employment history, and any other information included on your CV
Information about your entitlement to work in the UK
This data may be collected through the job application forms, CVs, pre interview assessments, telephone interviews and interviews in person.
Why does Resolve collect job applicants' personal data?
Resolve needs to collect, process and store personal data in order to conduct the recruitment process. The purposes and legal bases for collecting this data are outlined below.
Resolve has a legitimate interest in processing personal data during the recruitment process and for keeping records of the process. Processing data from job applicants allows us to manage the recruitment process, assess and confirm a candidate's suitability for a role and decide to whom to offer a job. We may also need to process data from job applicants to respond to and defend against legal claims.
In some cases, we need to process data to ensure that we are complying with our legal obligations. For example, it is required to check a successful applicant's eligibility to work in the UK.
We will not use your data for any purpose other than recruiting for the position for which you have applied, unless you give us consent to contact you about future employment opportunities for which you may be suited. You can withdraw your consent at any time by emailing info@resolve.co.uk.
CVs that are sent speculatively via email and through the prospective job application form may also be kept on file for future roles.
Who is your personal data shared with?
Internally
Your information will be shared internally for the purposes of the recruitment process. This includes members of staff involved in the recruitment process, typically the recruitment manager, managers in the area for which we are recruiting, and some IT and business support staff as needed to prepare for the interview.
Third-party web form
Job applications are submitted via a third-party web form, the provider of which acts as a data processor on Resolve's behalf. The provider's privacy policy can be viewed here.
Other third-parties
We will not share your data with third parties unless your application for employment is successful and we make you an offer of employment. In that instance Resolve may then share your data with former employers to obtain references for you.
Resolve will not transfer your data outside the European Economic Area.
Keeping your personal data safe
We value your privacy and the protection of your data. We have internal policies and controls in place to ensure that your personal data is not lost, accidentally destroyed, misused or disclosed, and is not accessed except by our employees in the proper performance of their duties
Data retention, correction and deletion
If your application is successful, personal data gathered as part of the recruitment process will be transferred to your HR file and retained during your employment, and a new privacy notice will be provided to you as an employee.
If your application for employment is unsuccessful, the organisation will hold your data on file for 24 months after the end of the relevant recruitment process. Your data is deleted at the end of that period, or earlier if you contact us requesting us to delete it.
Inaccurate or out-of-date information can be amended by emailing info@resolve.co.uk.
Changes to this Privacy Notice
This Privacy Notice may be updated periodically in line with new processes or requirements.
Who we are and how to contact us
We are Resolve IT Solutions Ltd, based in Sheffield, UK. We are a registered company in England, number 05721052. We can be contacted by telephone on +441142994050, or by email to info@resolve.co.uk
Resolve IT Solutions Ltd may amend this policy from time to time. Please check this page for updates.