Even with Windows 8 just around the corner we feel many users will be sticking with their solid editions of Windows 7 for the near future.
A laptop recently came in for repair where we needed to install Windows 7 through a USB port, unfortunately for us this laptop only had USB 3.0 ports and were not being detected by the Windows 7 installation resulting in the following error.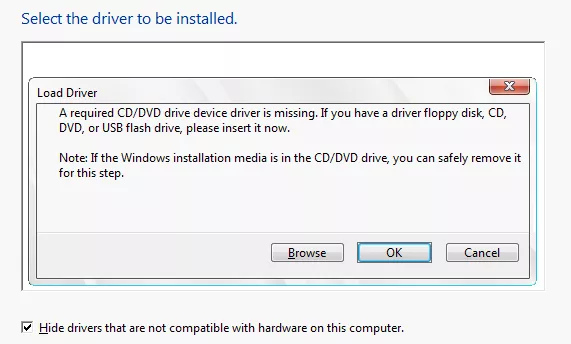 After hours of research I found that I was not alone and could not find a single reliable fix, so I decided I'd better make my own!
These instructions are only to be followed if you are fairly competent using computers. If not you should seek assistance. It is presumed that you will be using Windows 7 throughout.
You will need the following:
1. Install your free copy of WinRAR
2. Extract your copy of WAIK to a folder of your choice and install. This may take a while.
3. Extract the contents of ResolveITSolutionsUSB3.zip to C:USB3Fix
4. Extract the contents of your Window 7 image to C:USB3FixWindows7
5. From C:USB3FixWindows7sources cut and paste the boot.wim file into C:USB3Fix
Your folder contents should now look like this: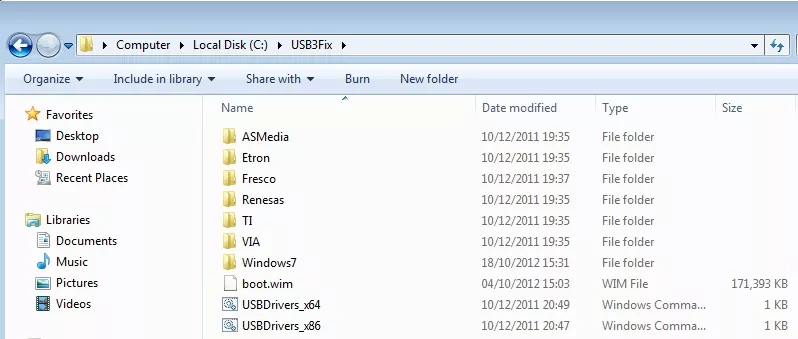 6. Depending on whether you are using 32bit or 64bit run the appropriate USBDrivers batch file. This will inject all the USB 3.0 drivers into your boot.wim. This will take a while and the command prompt may look like it has stopped responding - it hasn't! When the process is complete the command prompt will close itself.
7. Cut and paste your boot.wim back into C:USB3FixWindows7sources
8. Extract Folder2Iso or IsoCreator (in this instance I used Folder21so) and run the exe. Select C:USB3FixWindows7 in the top box and save the .iso where you wish in the second box. Leave the Charset as default. Once the iso is built it should be ready to use with your USB device.
All being well you should now have a fully working Windows 7 image compatible with Windows 7 installation. For any questions and IT Support please call us on 0114 299 4050.