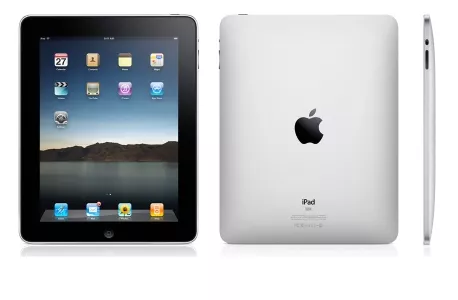 At Resolve, we don't just specialise in PCs, we're also experts with Apple products too. Unfortunately, issues can occur with every brand of computer. Apple computers can be tricky to sort out if you're not confident with the interface. That's why we provide expert support for our customers who use Apple Mac computers.
Common Apple Mac Issues
Although Apple Macs are great pieces of technology, they can sometimes have difficulties or issues that occur when you least expect (or need) them to. Here are a few examples of common issues that can pop up with Macs:
Spinning beach ball

- All Mac users will have seen this colourful ball on their screens at least once. When trying to load a page or app, a continual waiting icon can be a sign of a slowdown within the memory or CPU.

Startup or shutdown issues

- Attempting to turn your Mac on, only to be met with a blank screen. It's an infuriating issue that can cause wasted time trying to press every button you can find to get some response.

Freezing

- Another irritating hurdle that can be common for many computers. Trying to fix it yourself could cause more damage or even loss of data or information that's not saved properly onto your Mac.

Disc startup failures

or

complicated software updates

can also cause Mac users to incur some problems or delays.
If you're not used to fixing issues with Macs then the idea of solving them can be incredibly daunting. You could even end up causing more problems than what you started with. Users who aren't Apple technologically savvy could accidentally lose data or important files if they try to fix problems themselves.
What is Apple Mac Support?
At Resolve, we offer comprehensive and knowledgeable support for Mac users. That's why we were the first to provide Apple Support in Sheffield. Resolve provides fast solutions to many issues that can happen with Mac computers. We also can help with iPhones and iPads too. We're experts when it comes to Apple operating systems and resolving common issues, which means we'll get you back up and running in no time.
With our Apple Support, we can provide helpful and fast solutions to ensure that you and your business can get back to the more important things.
How can it help?
There's nothing worse than trying to meet a deadline, attend a meeting or lead a presentation when suddenly your Mac isn't performing as it should. Common issues with Apple Macs can cause huge bumps in your work schedule, delays to clients or customers and ultimately unnecessary stress.
Resolve are here whenever you need them to provide expert Apple support and assistance with issues that can occur with your Mac. We use specialist remote support tools to provide quick and efficient solutions. This means that you can save time and effort to get your issue fixed. Our friendly experts will walk you through everything needed to solve your problem or talk you through the process of working out the issue. No longer will you need to put up with infuriating obstacles or long startup times, Resolve is on hand to assist you.