With just a few weeks left until Christmas, it's time to start thinking about how your team are going to mark the most wonderful time of the year. Throw this question out to your team and chances are it won't be long before you hear the words "Secret Santa". If the idea leaves you with less than glad tidings, let's look at some useful tools for getting this organised, pain-free. The old "draw names out of a hat" method is tried and true, but there are some good online tools to make things as easy as possible.
Rudolph's top tips
Before we look at the options, a few pieces of advice straight from the reindeer's mouth...

Firstly, not everyone loves Secret Santa so make it opt-in, not opt-out. Some people are too busy, or have already bought 600 gifts for family and friends and don't need the pressure of another. Some people don't celebrate Christmas, or don't want to celebrate it at work, and that's fine. Ask who wants to take part, and that way everyone involved will be doing it because they want to.
Secondly, set clear limits and expectations. Decide on a price limit, and if you feel you need to set some ground rules about gifts make them clear from the outset.
Lastly, decide a clear deadline. When are you going to draw the gifts? Let everyone know so they have a date to work towards.
Lovely. Now we've set some ground rules, let's look at some of the handy systems that can streamline your Santa!
The runners and (sleigh) riders
Draw Names is a free gift exchange website, built specifically for Secret Santa and similar exchanges.
Given how easy it is to use, it allows plenty of options. Want everyone to receive two gifts? This allows two draws per person, so everyone buys and receives two gifts. Want to send invitations via Facebook Messenger or Whatsapp? No problem. You can also easily set the date and the budget.
All participants get an email with the relevant information, and a reminder three days before the exchange takes place.
Once the invitation has been sent, users can set up a wishlist for their secret Santa. They can do this by going to Amazon.co.uk through the Draw Names website, by uploading pictures, or just listing some of their hobbies and interests. Draw Names can also make suggestions based on age and gender if users choose to add this information about themselves, although the suggestions I got were a little… singular.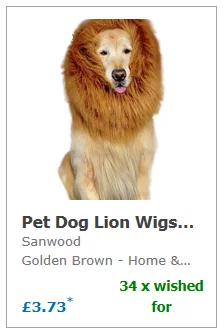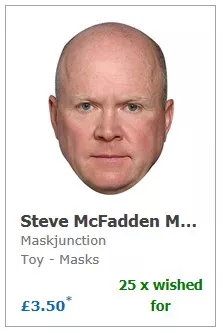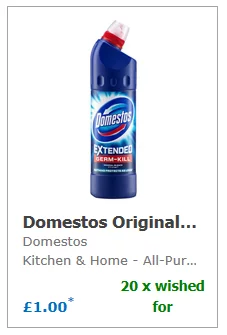 There are some other features that might be useful too. If, for diplomatic reasons, you would prefer person X not to draw person Y in the gift exchange, you can set exclusions. This is dead easy, and only visible to the group admin unless you choose to make them public. You can also add or remove members if someone drops out or wants to join in the fun.
I found this system really easy to use. The only downside I could see was that the gift suggestions didn't filter out less appropriate items (I really didn't want that "hilarious" sweary mug), but if you've set clear expectations with your team you shouldn't need to worry.
Like Draw Names, Secret Santa Organizer is designed specifically for this kind of gift exchange, and has many of the same features.
An additional benefit of Secret Santa Organizer is that it allows the group organiser to see who has drawn whom. Whilst this might take some of the secret out of the Santa-ing, it does mean that if someone's not able to participate at short notice, you can see who they were due to give a gift to and arrange an alternative.
Like Draw Names and Secret Santa Organizer, the website gets referral commission if users make a purchase through their site. With The Giving Machine though, this commission goes to charities you choose rather than the website makers, and includes Amazon, Ebay, Sainsbury's and more. You can find out more information on how this works here: www.thegivingmachine.co.uk/how-it-works
Like Secret Santa Organizer, the group organiser receives an email letting them know who is buying for whom, but on the whole this website doesn't have quite the same breadth of options as the others. Users can't set up wish lists, you can't add or remove users online, or set exclusions. The chance to turn a bit of fun into a bit of money for charity is a really nice idea though, and might make this your preferred option.
On the whole, these are three great websites which will help make your Secret Santa as easy as possible. And if all else fails, you can still dig out that Christmas stocking and draw names the old fashioned way.