One of the questions I regularly get asked is how to change the size per mailbox in Microsoft Exchange. I've put together a handy how-to guide below, taking into account the different versions of Exchange. So, without further ado, let's go!
If you're interested in migrating to Office 365, download this guide by our install team

Exchange 2007 and Exchange 2010
Both Exchange 2007 and Exchange 2010 allow you to configure mailbox quotas, either on a global level (across all users), or on each individual mailbox. To set this up globally in Exchange 2007 and Exchange 2010, open up the Exchange Management Console on your Exchange Server. Expand Organization Configuration, then click on "Mailbox". Right click on your Database, and click on Properties, then the Limits tab.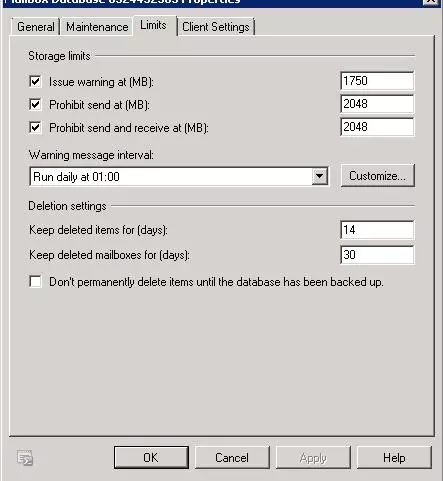 Set the mailbox limits as per your organisational requirements, taking your server storage into consideration. You might also want to configure Exchange to send warnings to users when they hit a specified threshold.
You can also manage storage on a per-mailbox basis. Within the Exchange Management Console, open up Recipient Configuration, then expand Mailboxes. Right click on a mailbox, and select Properties, choosing the Mailbox Settings tab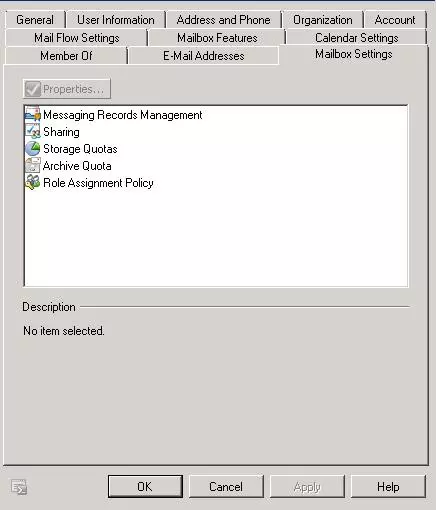 Double click on Storage Quotas. You have the same control as before, but this will only effect the selected user's mailbox.
Exchange 2013
To change the organisational quota defaults in Exchange 2013, open up the Exchange Administration Console from your Exchange Server. Open Databases, then click Limits. Although the layout in Exchange 2013 is somewhat different, the controls you have here are almost identical.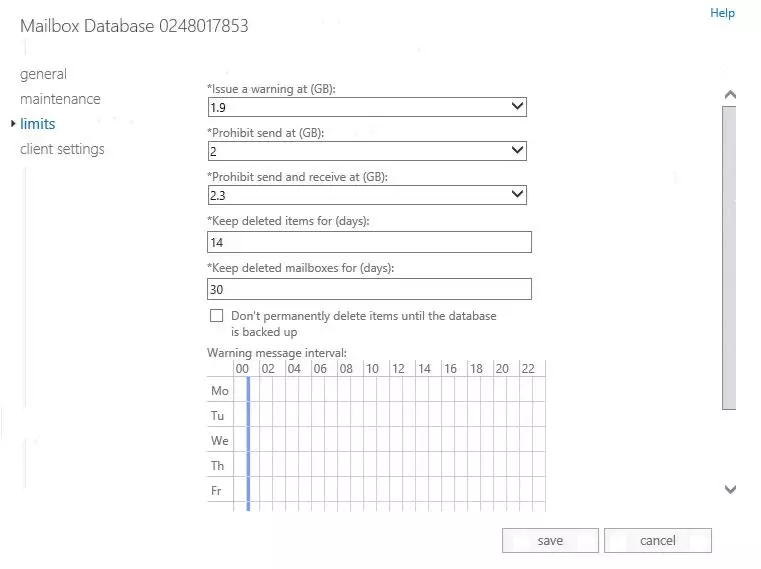 To set control on an individual mailbox, open Recipients, and double-click on your chosen mailbox. Click on Mailbox Usage, then customize your settings accordingly. You'll notice some nice new features here, including a live usage statistic for each mailbox.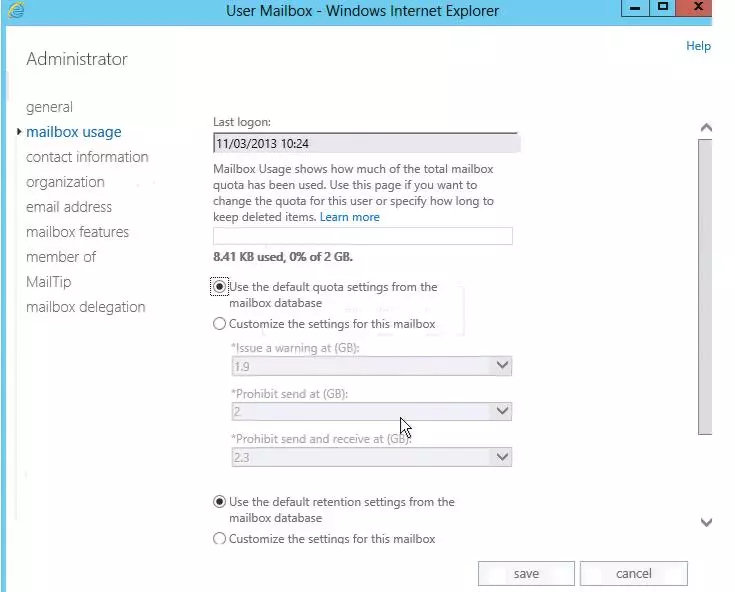 Remember to save your settings once you're done.
And that's it, your mailbox limits have been changed!
Did you know Microsoft Exchange 2007 and 2010 are end of life?
If you're still using Exchange 2007 or 2010, it's time to consider moving to Exchange Online or upgrading your Exchange Server to 2013, 2016 or 2019. Once Exchange reaches end of life it is no longer supported by Microsoft, which makes it a sitting duck for cyber attacks.
Want to change mailbox size in Exchange 2016 or 2019?
Perhaps you've moved to a newer version of Exchange but you need some help changing mailbox size there, check out this other guide, Alex wrote.