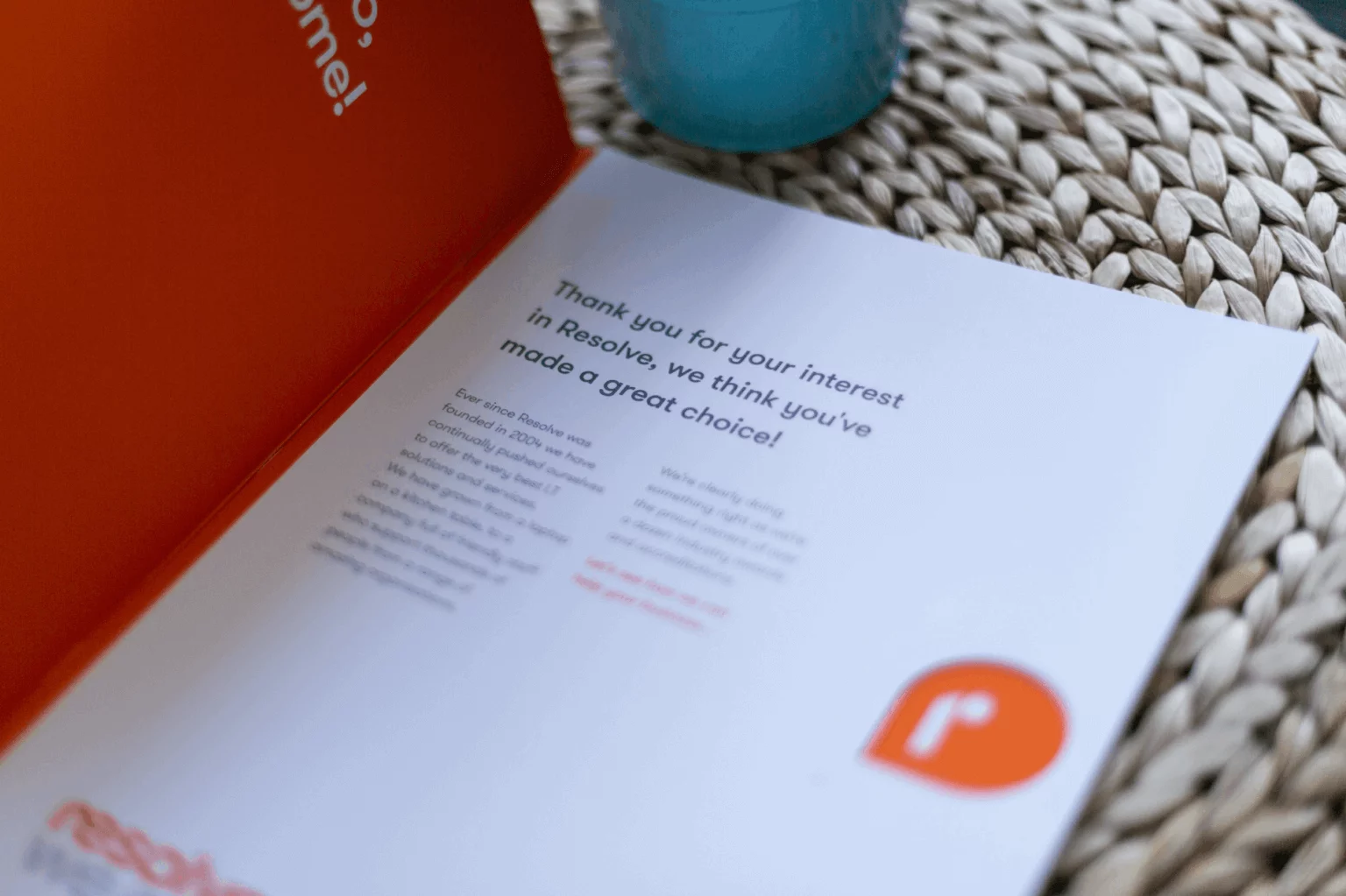 our latest vacancies
Thanks so much for your interest in Resolve, please find below the current job opportunities.
contact us
Technical Engineer (2nd Line)
The chance to develop your skills with high quality internal and external training and Microsoft certification opportunities (with exams paid for by Resolve)
Starting holiday allowance of 21 days (plus Bank Holidays), this will increment after 2 years increasing by 1 day per year to the maximum of 34 including bank holiday
Westfield Health plan available after one year's continuous employment
A great company culture and fun working atmosphere with monthly team meetings, team building away-days and regular staff socials (which sometimes see the appearance of 'Andrew's Beer Trolley')
2 hours within the working week away from your day to day work to spend time on important but not urgent tasks, which could include training and professional development.
Excellent offices and location, easily accessible from the city centre with superb amenities and plenty of free parking.
Opportunities to attend relevant events and support local charities.
Fruit, fresh coffee, and basic food and refreshment supplies free to all staff every day.
Flexible working environment and autonomy of your desk with an appreciation and onus that you know your clients best
We are seeking a dynamic, out of the box, customer focused team player with a real passion for IT to help us continue our growth and success as an award-winning customer service enterprise which specialises in IT support to clients.
let's get the ball rolling
Fill in the form or use the contact details below and we'll get our expert team to put together a package that's personal to your business.
hello@resolve.co.uk
0114 299 4050